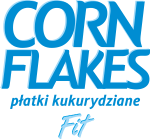 Corn Flakes Fit
Corn flakes with reduced salt content without sugar or glucose-fructose syrup. This product is intended for people who are concerned about their health and desire to be in a good shape.
Ingredients:
Corn grit 98,5 %, salt, barley malt extract, acidity regulator: sodium phosphates.
Allergens:
Contains allergens (underlined in Ingredients). The product may contain peanuts and other nuts.
Available packaging:
450 g (foil bag)
Customs code:
19041010
Nutrition facts per 100 g:
| Energy | Fat | of which saturates | Carbohydrates | of which sugars | Fiber | Protein | Salt |
| --- | --- | --- | --- | --- | --- | --- | --- |
| 1602 kJ / 378 kcal | 2,2 g | 0,3 g | 79,7 g | 1,4 g | 3,5 g | 8,1 g | 0,8 g |
Logistics:
| Unit Packaging (Net Weight) | EAN code | Units in carton | Cartons on pallet | Units on pallet | Carton dimensions | Carton gross weight | Carton CBM | Cartons in container 40HC without pallets | Shelf life |
| --- | --- | --- | --- | --- | --- | --- | --- | --- | --- |
| 450g (foil bag) | 5907731601412 | 15 | 28 | 420 | 600 x 400 x 260 | 7,84 | 0,062 | 1120 | 12 months |